Data science and analytics have been a big theme in most industries over the last five years.  But how should we quantify this growth, and which companies are driving it?
Contact us for a free trial now!
Examining Worker Visa Applications
Employers utilize H1B and Permanent visas to hire workers, often knowledge workers, for jobs they cannot easily fill from the domestic labor force.  While the permanence of the suspension of several visa types including H1B (though not Permanent), which was announced in April and extended in late June, remains to be seen (the proclamation "shall expire on December 31, 2020, and may be continued as necessary"), we can still use the data – currently updated through the first quarter of 2020 – to examine trends in hiring.
The data, captured in ExtractAlpha's ESGEvents Library dataset, goes back to 1999 and covers over 2000 liquid, publicly traded U.S. companies per year.  1 of the 11 event types is visa applications (H1B and permanent), including the job title and function, and total no. of workers sought (H1B only).  We look at the most common words in job descriptions in US H1B and Permanent visa applications, and see which ones have increased the most versus the prior five years.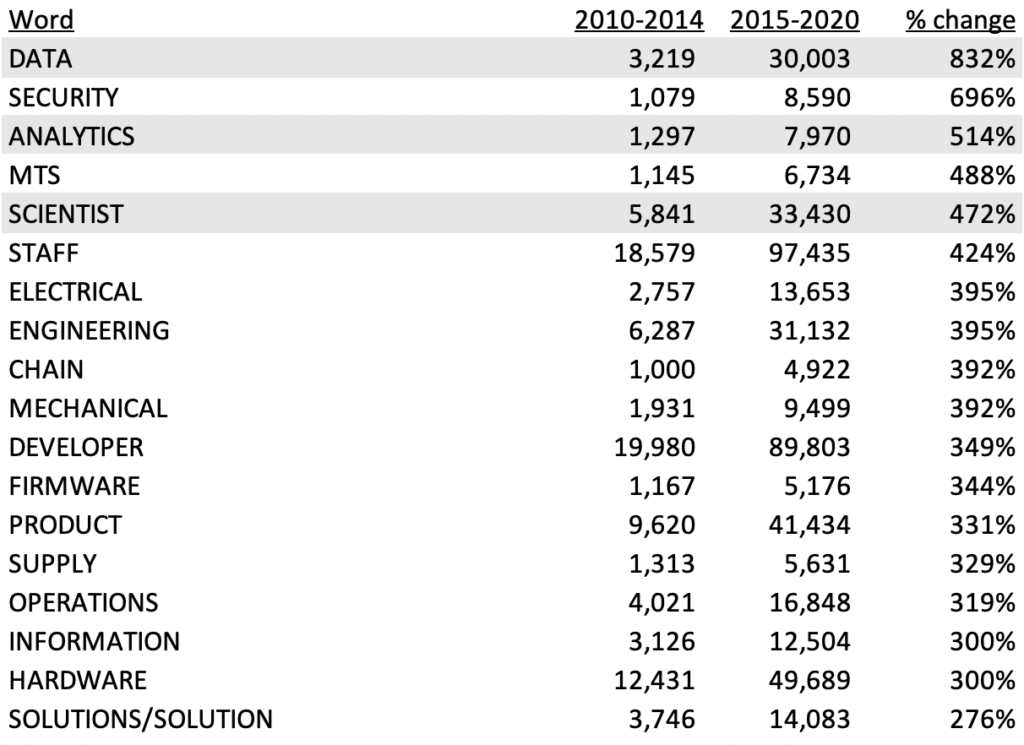 If we include "scientist," which is clearly more general, three of the top five upward-trending terms involve data science! "Data" is the clear leader, with a massive 832% growth in frequency.
We can track "Data" and "Scientist" over time and clearly see this growth, most of which is coming from H1B visas (and noting the seasonal pattern of hiring, with spikes in the first quarter of each year).
We can also track some less common, but quickly growing, terms: Analytics, Machine Learning, and Statistics.  Analytics and Statistics have grown with a similar pattern as Data and Scientist, but Machine Learning is interesting because of its exponential year-on-year growth and the huge recent spike in 2020 Q1.
Who's hiring?
So, who's hiring all of these foreign workers?  We can look at each term in turn, and see the top companies by number of visa applications over the past year.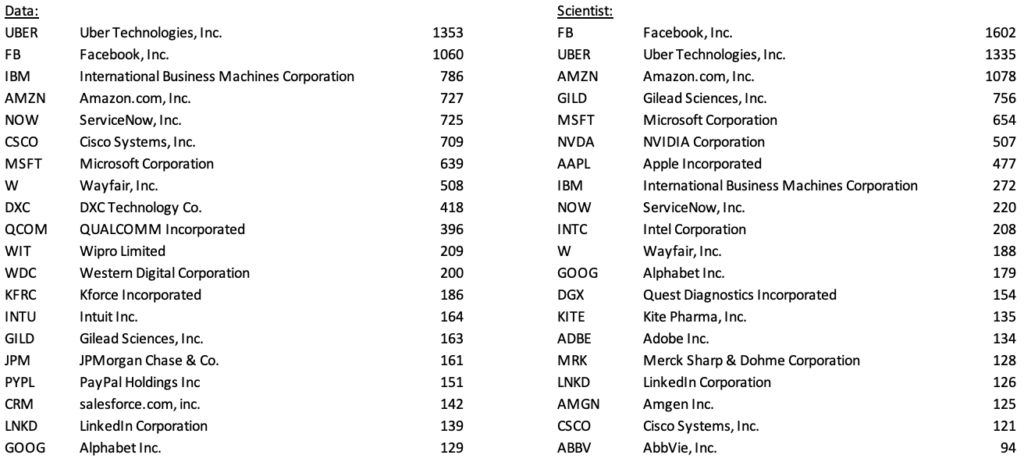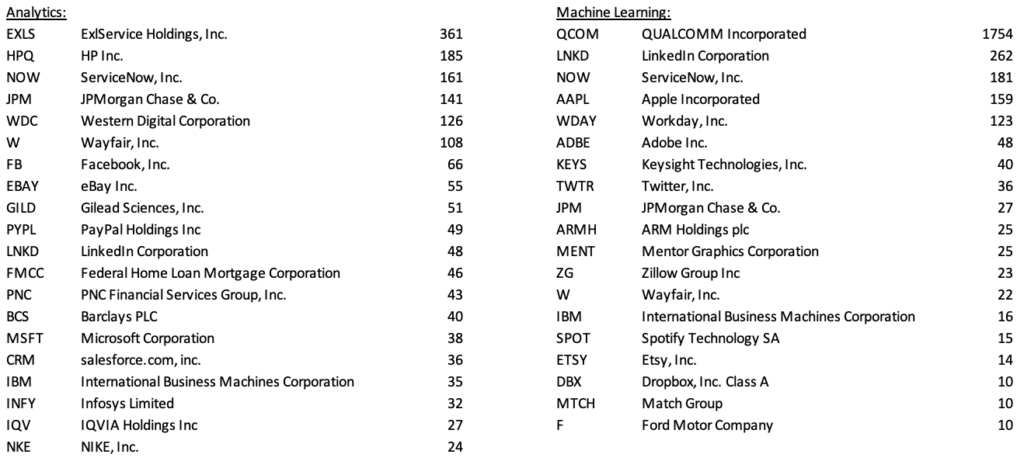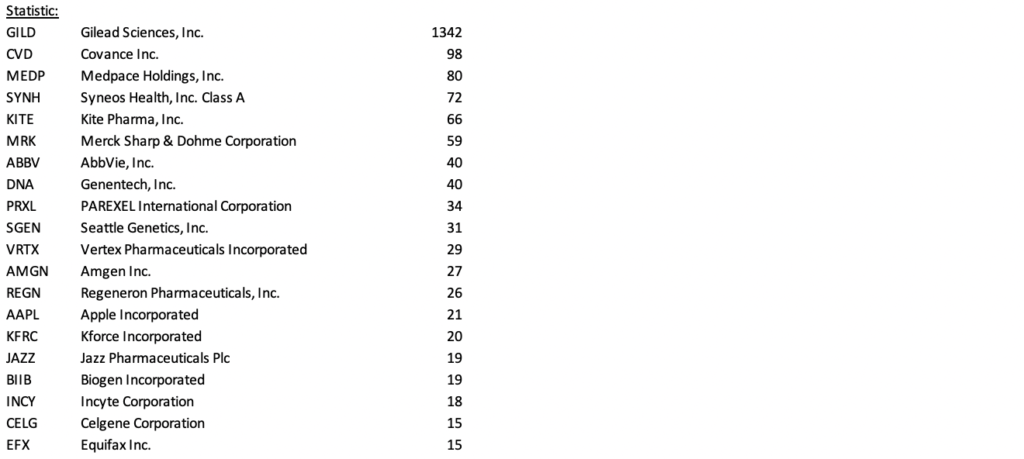 As expected, most top hirers are from high-tech industries including IT, software, semiconductors, and biotech, and of course the FAANGs (tech giants).  Interestingly, only a couple of financial services companies make the cut: PNC, PayPal, Barclays, and JPMorgan Chase (though JPM made the leaderboard for Data, Machine Learning, and Analytics).
One interesting trend which emerges from the data is the rise of data science and statistics-related hiring at pharmaceutical companies.  In fact, for the Statistics keyword, Gilead Pharmaceuticals – maker of the antiviral medication Remdesivir – dominates, at 1342 visas applications!
It will be very interesting to track the emergence of newly popular job roles during the COVID-19 outbreak, as the next few quarters of data are released – and depending, of course, on both employers' willingness to hire and the lifting of suspensions on the H1B program in particular.
ESGEvents Library
ESGEvents Library provides Innovation, Politics, and Regulatory related company events:
11 types of events
collected from 9 government bodies
history from as far back as 1972
coverage on 4,000+ U.S. stocks