By Vinesh Jha, CEO and founder of ExtractAlpha
As a quantitative researcher and creator of alternative data signals, I'm always looking for new ways to improve my clients' investment performance. This month, I've been investigating using ExtractAlpha's TrueBeats to help identify countries and industries with above-average earnings and revenue growth.
I've published the results in a new research note: TrueBeats Asset Allocation Research Note (click to view).
The note provides a comprehensive overview of the ExtractAlpha TrueBeats methodology and its performance over the past 20 years. Once you download it, note how the country tilts using TrueBeats have outperformed the benchmark by an average of 27bps per annum, while industry tilts have outperformed by an average of 47bps per annum.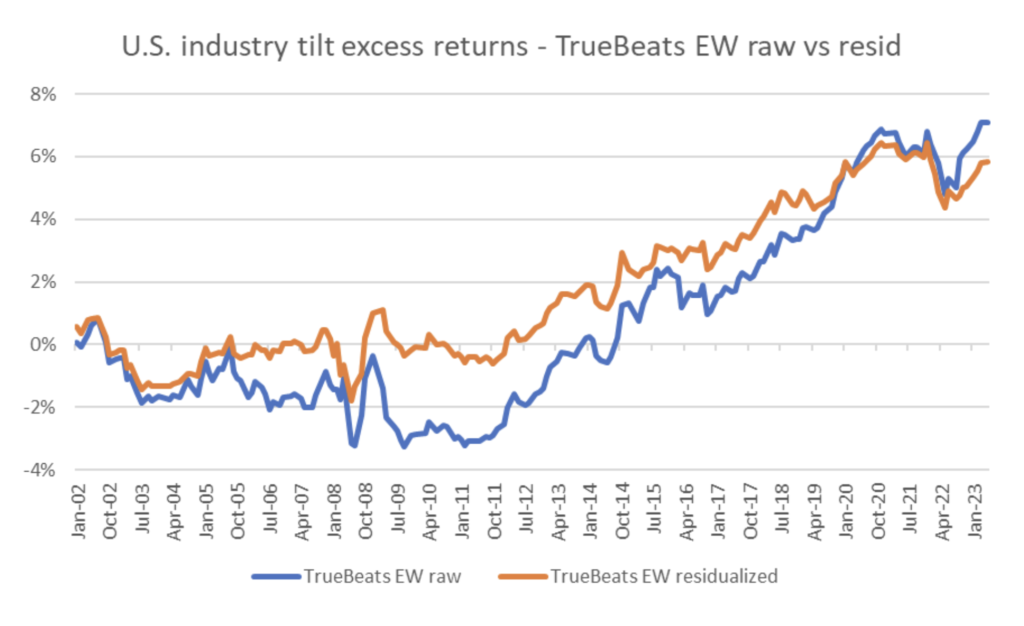 These results are particularly impressive given the fact that Value and Momentum, two of the most popular factor investing strategies, have largely underperformed over the same period.
I believe that the findings of this research note are highly significant. They suggest that TrueBeats are a valuable tool for investors who are looking to improve their investment performance. I encourage you to read the full research note and to consider incorporating TrueBeats into your investment process.
Please view the research note, then contact me directly. I'm happy to answer any questions you may have about TrueBeats and its potential benefits.