Core Earnings – corporate earnings which have been adjusted, using a combination of human and machine learning inputs, to account for transitory shocks and for earnings from activities which are not central to a company's business activities – represent a more accurate and persistent measure of a firm's profitability than traditional metrics. The difference between Core Earnings and reported net income – the Earnings Distortion – can significantly explain future net income even after we have considered analyst consensus forecasts and accounting accruals. 
We find that Core Earnings is more persistent over time compared to net income; its autocorrelation with next year's value is 48%, which is noticeably higher than the 31% for net income. In addition, the autocorrelation with values further into the future is also stronger for core earnings.
We further show that a signal based on Core Earnings, which is long stocks with large negative Earnings Distortion and/or large positive growth expectations from the sell-side relative to our Core Earnings forecast (short stocks with large positive Earnings Distortion and/or large negative growth expectations), generates an annualized return of 10.1% and Sharpe ratio of 1.44 from 2015 to 2021 (long/short top/bottom decile, non-compounded, equally weighted monthly rebalanced). Most of the return is due to stock idiosyncratic returns ('alpha') rather than factor or sector tilts; after accounting for Fama-French 5 factors, momentum, short-term reversal, and 12 sectors, the signal's residual return is 9.3%.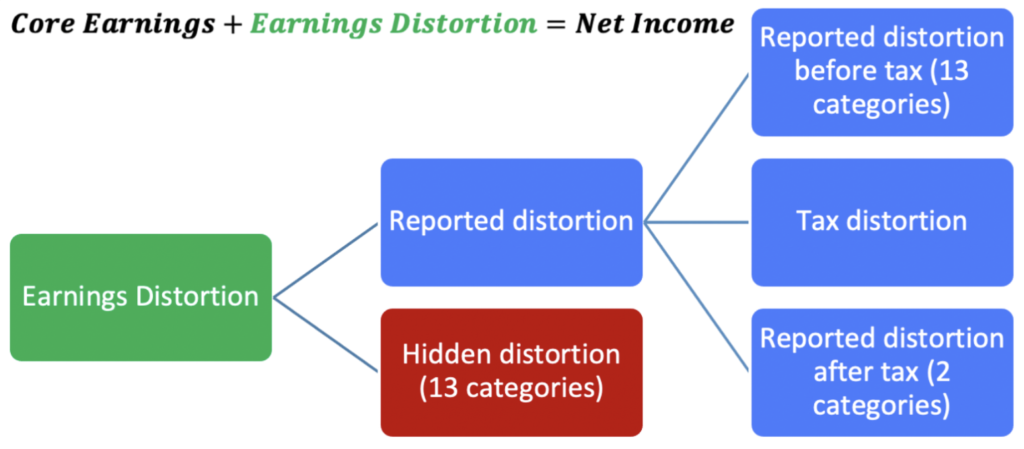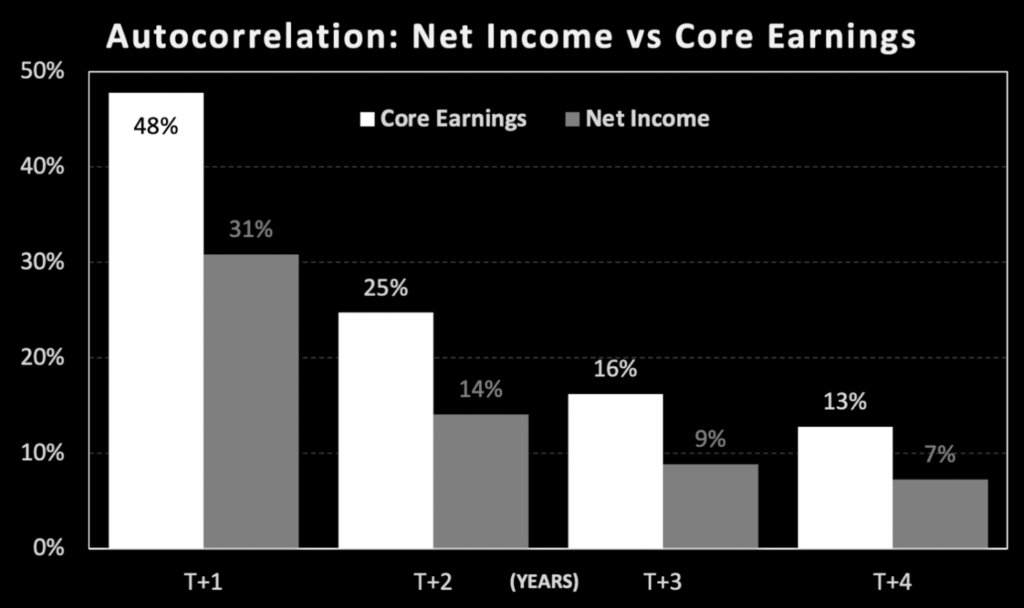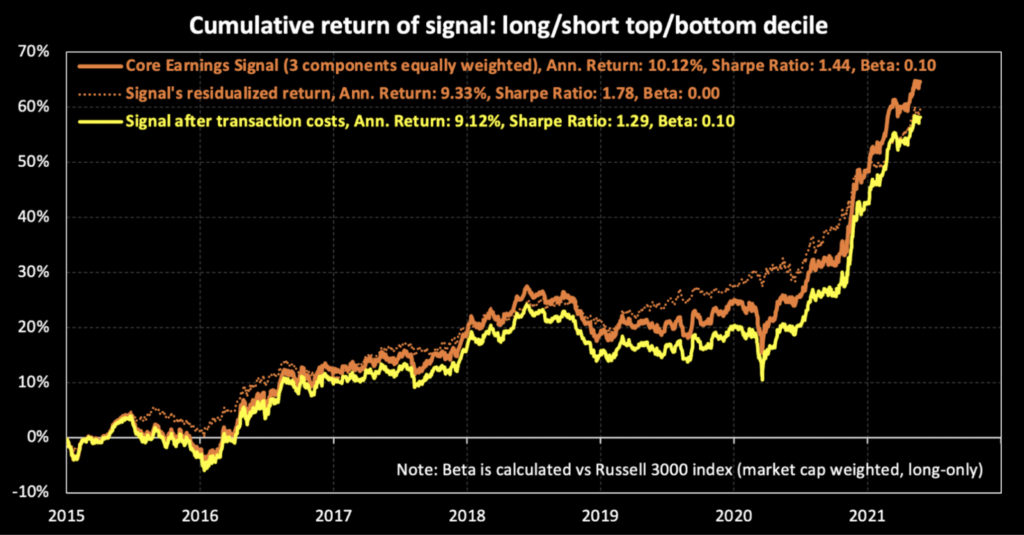 © 2023 ExtractAlpha Research. The Information is not investment advice and does not constitute any offer or solicitation for the purchase of any securities. Investment involves risk. Past performance is not indicative of future performance.
ExtractAlpha is an independent research firm dedicated to providing unique, curated, actionable datasets to institutional investors. ExtractAlpha applies their extensive experience in quantitative analysis and the design of investment analytics products to interesting new datasets and tools. Their rigorously built quantitative models are designed for institutional investors to gain a measurable edge over their competitors. ExtractAlpha also partners with top fintech data firms to identify investment value in their datasets and help investors profit from these unique new sources of information. ExtractAlpha's founding team held senior positions in StarMine's original research and sales teams and at top quant funds including PDT.