Short horizon alpha derived from options market sentiment for the underlying cash equity (options market tends to lead cash equities market)
Time horizon: 1 – 5 days
History: live since 20170215, in sample from 20050728
Coverage: ~3000 US equities
Delivery: daily data feed
The ExtractAlpha Cross-Asset Model (CAM1) is an innovative quantitative stock selection model designed to capture the information contained in options market prices and volumes. The listed equity options market is composed of investors who on average are more informed and information-driven than their cash equity counterparts, due to the higher levels of conviction that are associated with levered bets. As a result we are able to build a unique model which profits from gradual cross-asset information flows.
In historical simulations:
High-scoring stocks according to CAM1 outperform low-scoring stocks by 14.87% per annum with a dollar-neutral Sharpe ratio of 2.63 before transaction costs
CAM1 is particularly effective in volatile regimes and for mid- and small-cap stocks
Best used in conjunction with other alpha signals with similar time horizons.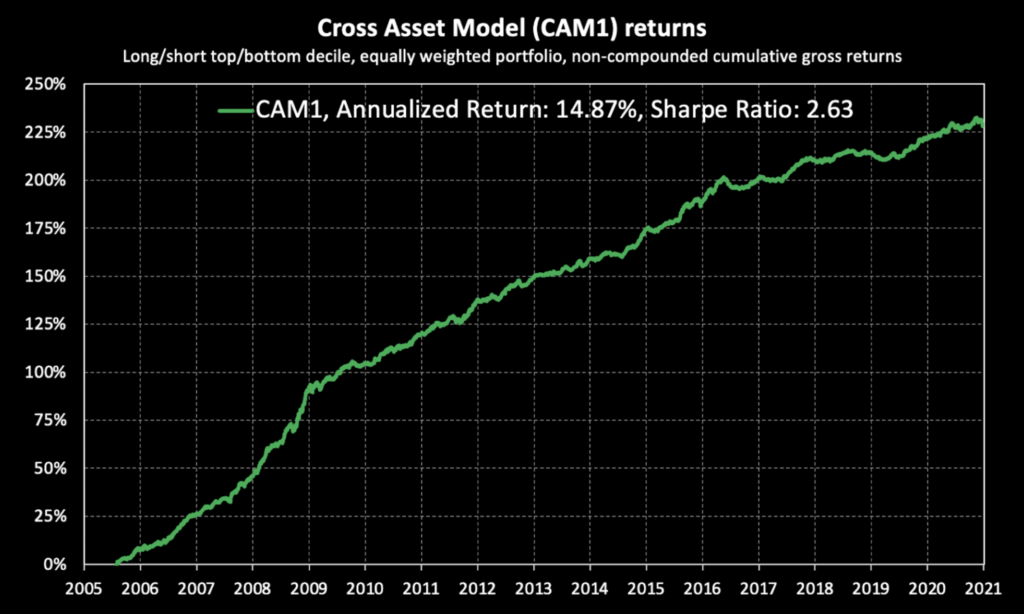 © 2023 ExtractAlpha Research. The Information is not investment advice and does not constitute any offer or solicitation for the purchase of any securities. Investment involves risk. Past performance is not indicative of future performance.
ExtractAlpha is an independent research firm dedicated to providing unique, curated, actionable datasets to institutional investors. ExtractAlpha applies their extensive experience in quantitative analysis and the design of investment analytics products to interesting new datasets and tools. Their rigorously built quantitative models are designed for institutional investors to gain a measurable edge over their competitors. ExtractAlpha also partners with top fintech data firms to identify investment value in their datasets and help investors profit from these unique new sources of information. ExtractAlpha's founding team held senior positions in StarMine's original research and sales teams and at top quant funds including PDT.