The Digital Revenue Signal (DRS) is a stock selection score designed to forecast revenue surprises ahead of the market, for public companies globally, based on changes in consumer demand estimated from their digital footprint trajectories. The algorithms underpinning DRS leverage content from alpha-DNA's proprietary, near real-time, commercially available online consumer behavior data from website, search engine, and social media platforms. DRS covers developed and emerging markets in North and South America, Europe / Middle East / Africa, and Asia Pacific.
DRS compares the estimated change in demand with market expectations for revenue to determine likelihood of revenue surprises. DRS consistently predicts revenue surprises. A tercile long-short portfolio generates annual returns from 10.8% to 20%, and a Sharpe ratio of 1.14 to 1.76 between 2012 and 2023.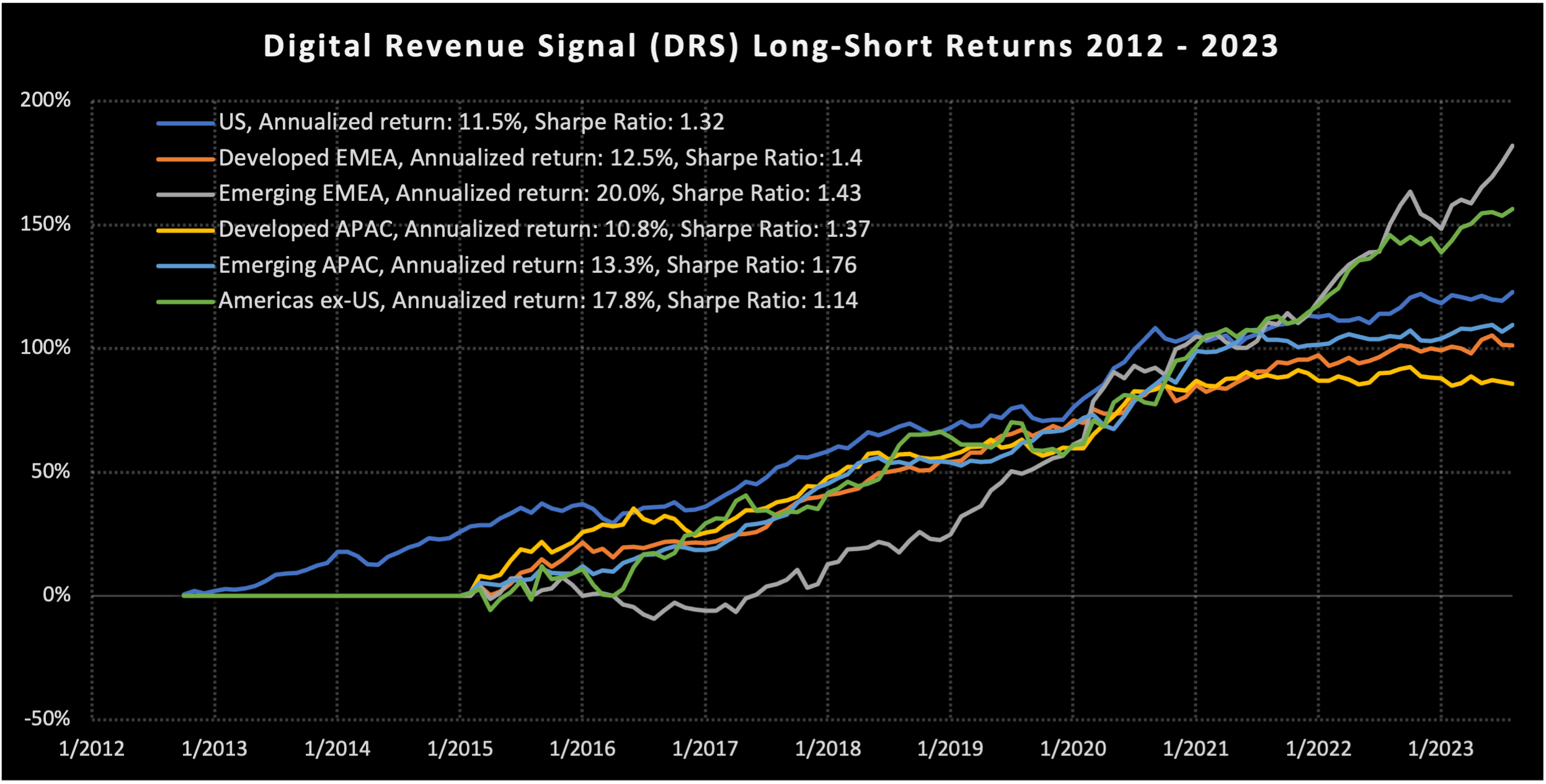 © 2023 ExtractAlpha.
ExtractAlpha is dedicated to providing unique, curated, actionable datasets to institutional investors. ExtractAlpha applies extensive experience in quantitative analysis to alternative datasets. Rigorously built quantitative models are designed for institutional investors to gain a measurable edge over their competitors. ExtractAlpha's founding team held senior positions at StarMine, Morgan Stanley PDT, AlphaSense, FactSet, and Multex.