The IRP Sentiment Signal is a daily stock-level score that aggregates sentiment from independent research providers (IRP). 
The Signal derives sentiment using both structured data such as the provider's recommendation (long or short) and the historical track record of each provider, as well as unstructured data from the text of the research recommendation itself (converted to a numerical score through natural language processing).

Discretionary institutional investors have been consuming IRP research reports for some time, either directly from the IRPs or through platforms, but until now there has not been a straightforward way for systematic investors to receive sentiment signals based on IRP content in a way that is analogous to their consumption of traditional sell side research through aggregators such as the I/B/E/S or FactSet databases. 
The Signal is constructed by ExtractAlpha and covers developed Asian market equities since 2016. It is designed to be complementary to mid-frequency trading strategies, having a typical holding period of about one week. Our research finds that the top-ranked decile of stocks according to the Signal outperformed the bottom-ranked decile by 13.2% per annum in the 2016-2022 period, with a Sharpe ratio of 1.29.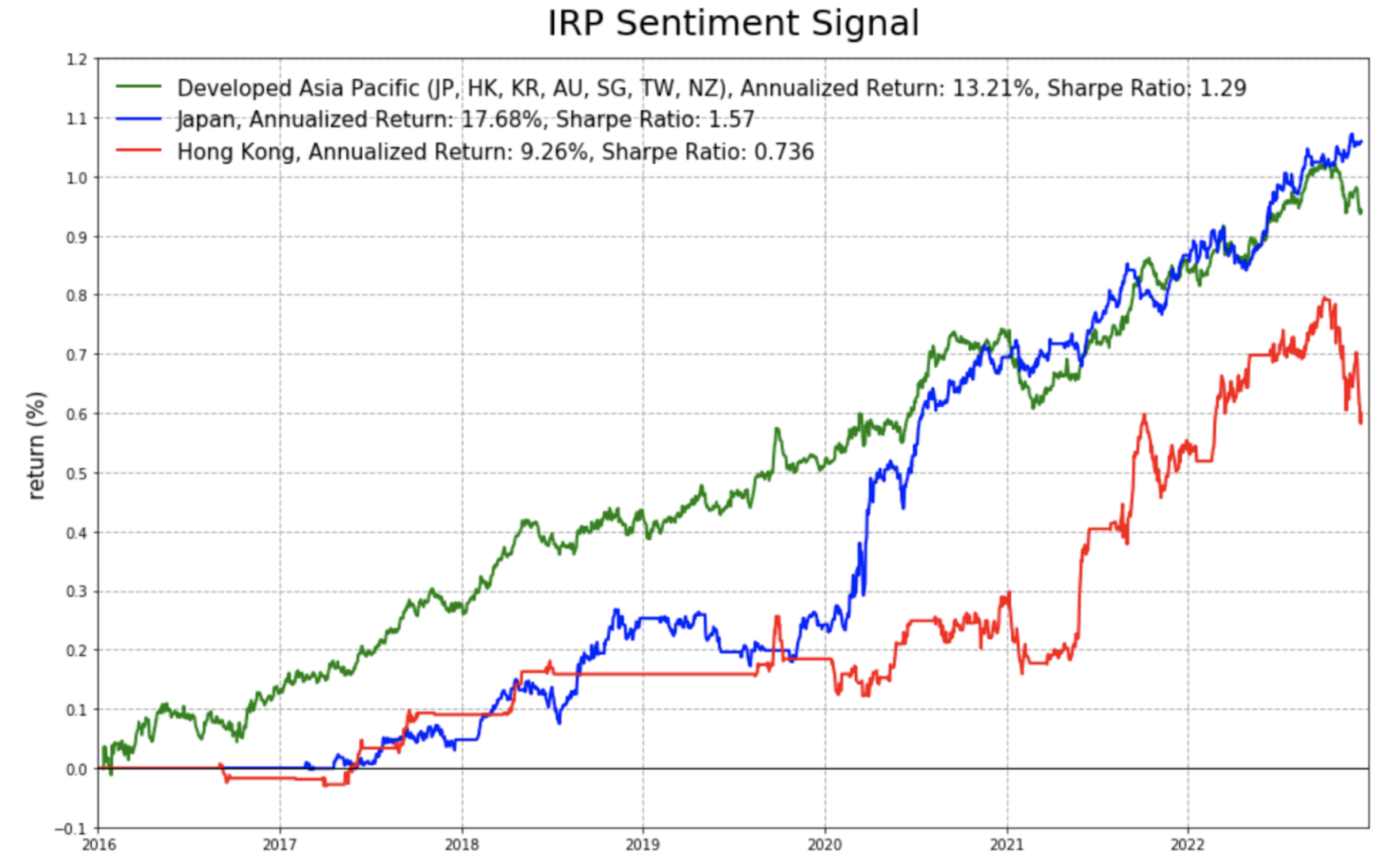 © 2023 ExtractAlpha Research. The Information is not investment advice and does not constitute any offer or solicitation for the purchase of any securities. Investment involves risk. Past performance is not indicative of future performance.
ExtractAlpha is an independent research firm dedicated to providing unique, curated, actionable datasets to institutional investors. ExtractAlpha applies their extensive experience in quantitative analysis and the design of investment analytics products to interesting new datasets and tools. Their rigorously built quantitative models are designed for institutional investors to gain a measurable edge over their competitors. ExtractAlpha also partners with top fintech data firms to identify investment value in their datasets and help investors profit from these unique new sources of information. ExtractAlpha's founding team held senior positions in StarMine's original research and sales teams and at top quant funds including PDT.