TrueBeats US & Global: EPS & Revenue Surprise Forecasts
TrueBeats is our proprietary prediction signal of EPS and revenue surprises that leverages individual sell side analyst forecast data, metrics of earnings management, and time series trends. TrueBeats is now available for European and Asia Pacific equities as well as the Americas.
Equally-weighted consensus earnings estimates derived from sell side forecasts are still widely used in financial applications. Existing commercial earnings prediction models have not improved in many years and do not incorporate broader features which one can extract from estimates databases.
TrueBeats outperforms these models by incorporating other significant sources of information about a company's likelihood to beat or miss its consensus EPS & Revenue forecasts, including detailed broker estimates data, metrics of earnings management, and time-series trends. Our forecasts are consistently more accurate than consensus or simpler models – correctly predicting surprises up to 80% of the time globally – and are especially accurate for larger stocks with strong analyst coverage.

TrueBeats are early indicators not just of earnings and revenue surprises but also of returns. Stocks with the largest positive EPS TrueBeats have outperformed those with the largest negative EPS TrueBeats by 14% to 18% per annum in every region for the 2002-2023 period, with long-short gross Sharpe ratios between 1.1 and 2.1 and with modest turnover.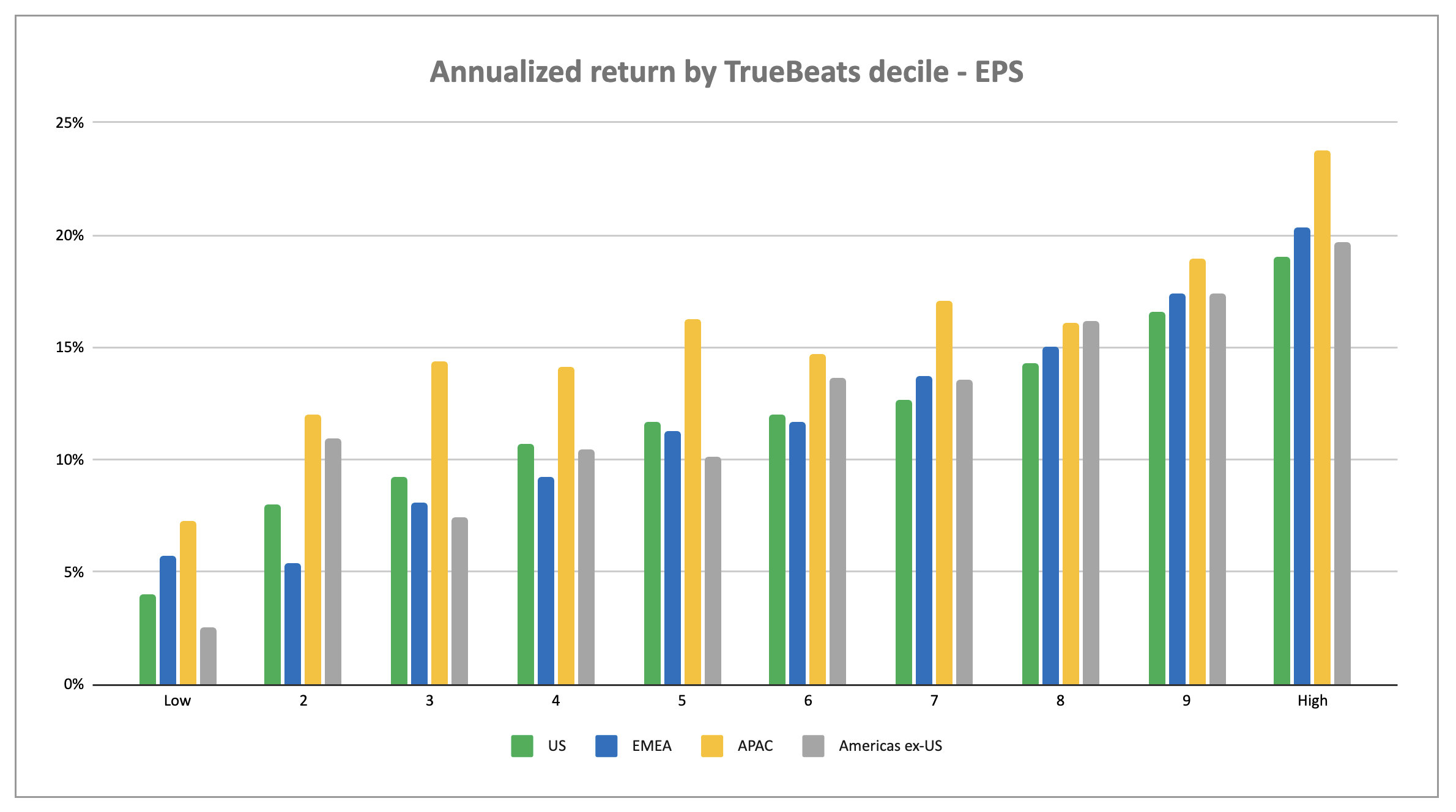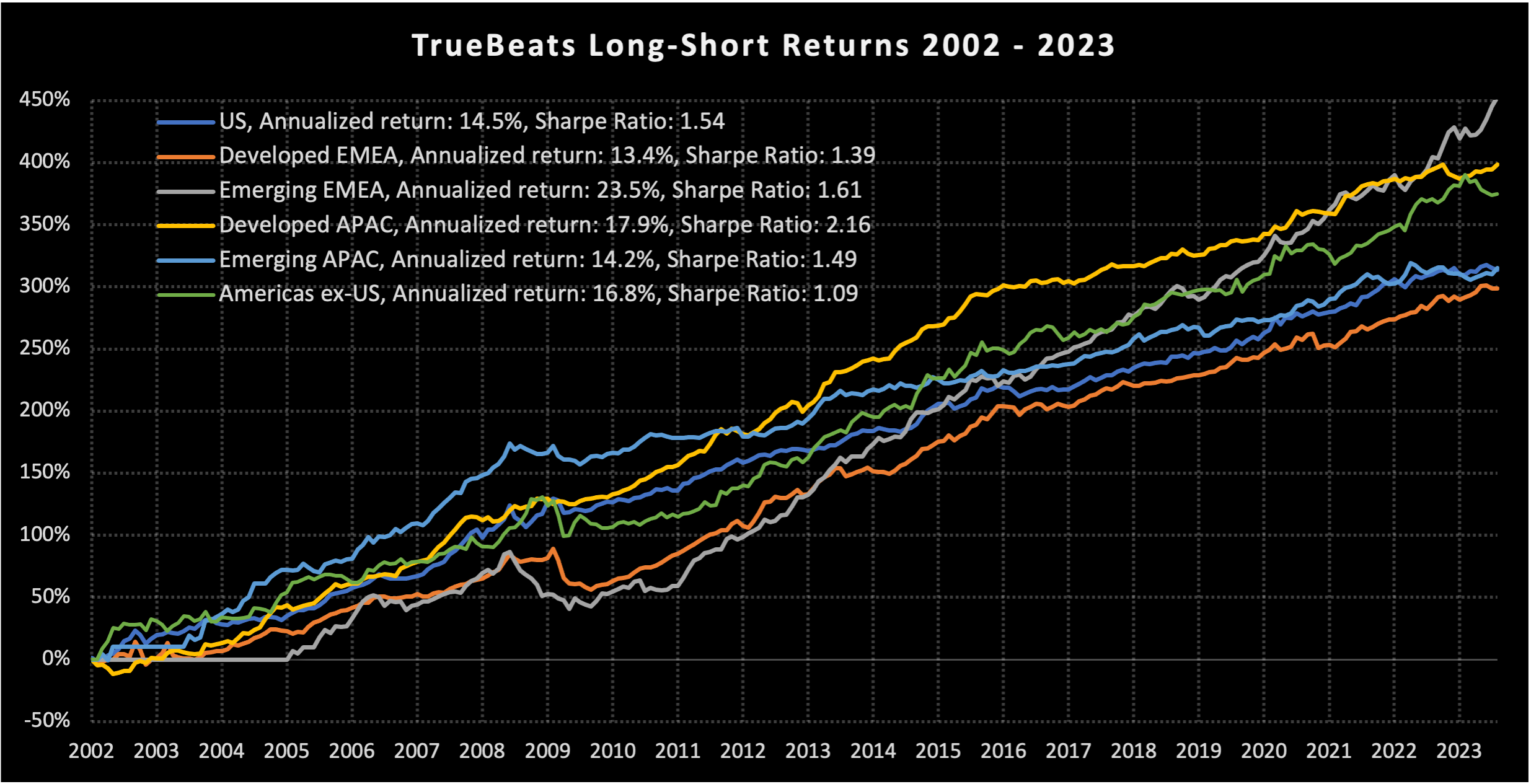 © 2023 ExtractAlpha.
ExtractAlpha is dedicated to providing unique, curated, actionable datasets to institutional investors. ExtractAlpha applies extensive experience in quantitative analysis to alternative datasets. Rigorously built quantitative models are designed for institutional investors to gain a measurable edge over their competitors. ExtractAlpha's founding team held senior positions at StarMine, Morgan Stanley PDT, AlphaSense, FactSet, and Multex.