Whether you're a Slack or Discord user or a website owner looking to engage visitors, ExtractAlpha's widgets and tools have you covered. And, for a limited time, website owners can add the Estimize widget to their website(s) for free.
Slack or Discord Users: Keep Track of Stock Prices and Market Information with the ClosingBell Bot
Are you a Slack or Discord user interested in keeping track of stock prices and market information? Access our proprietary EPS & Revenue estimates within any Slack workspace or Discord server for free by simply sending a message. View price, volume, market cap, beta, P/E ratio, charts, news, and more.
Visit this page to see how it works, then, install the ClosingBell bot in Slack and Discord.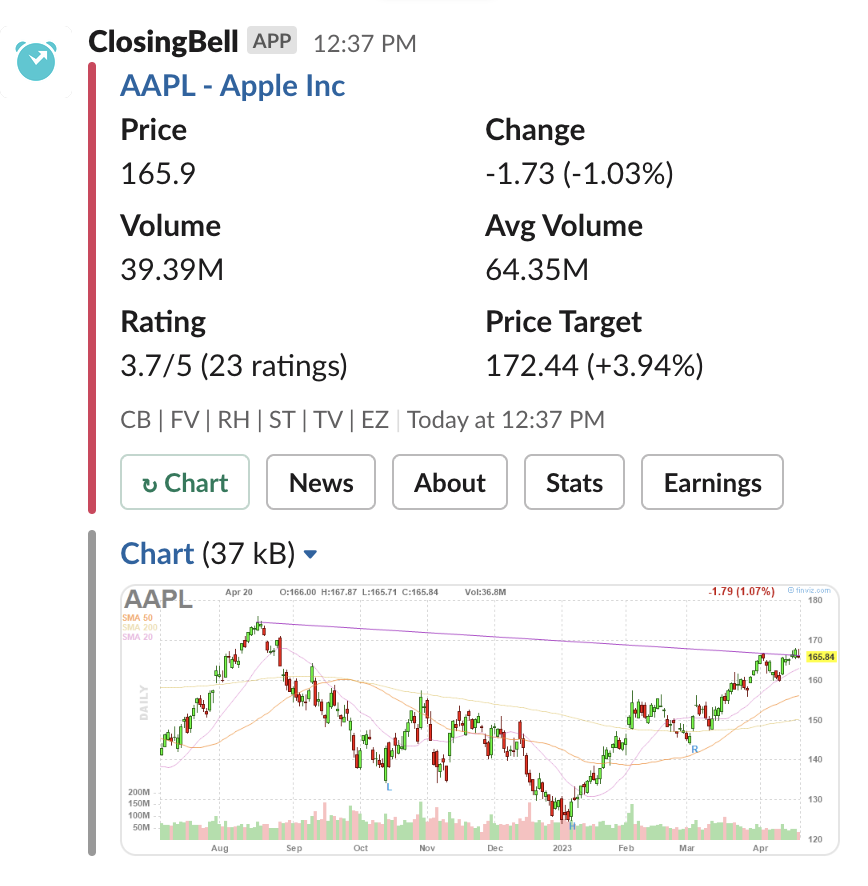 Website Owners: Engage Visitors with ExtractAlpha's Estimize Widget
For website owners, ExtractAlpha's Estimize widget is an excellent way to engage visitors and encourage them to stay longer on your site. With this widget, visitors can join a community of over 100,000 contributors and input an estimate for a company's future earnings. Once they submit their estimate, they'll see the crowdsourced estimate, allowing them to tap into the collective wisdom of the crowd.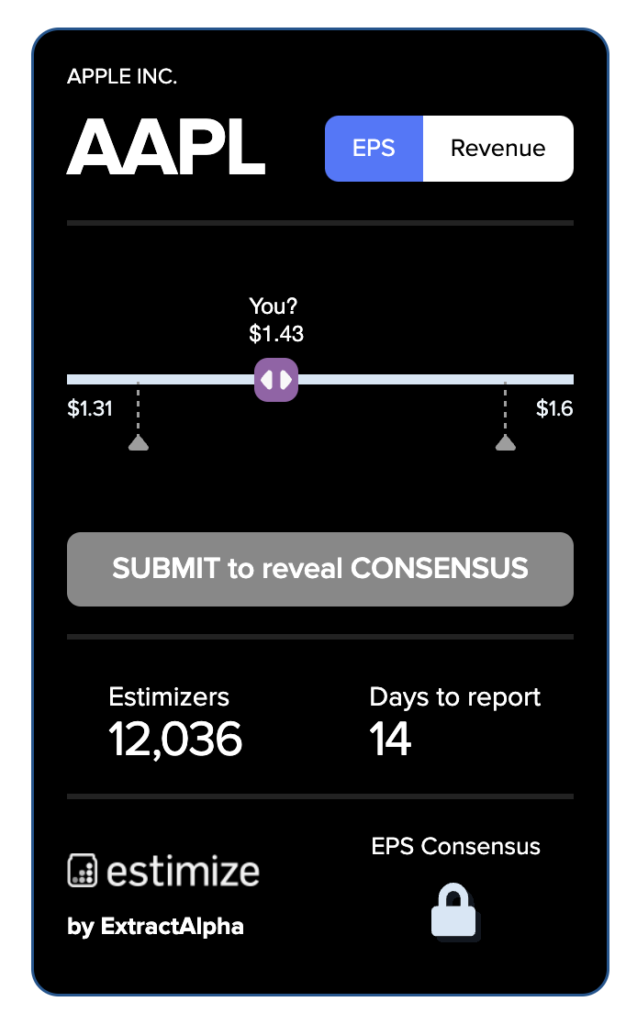 This interactive earnings widget is perfect for investors who want to make better investment decisions. By leveraging the power of crowdsourcing, you'll receive highly accurate earnings predictions for U.S. equities.
One of the best things about the Estimize widget is that it offers sticky functionality. Users are encouraged to enter their own estimates of EPS and revenue before uncovering what the rest of the crowd thinks, thereby increasing engagement and gamification. Additionally, the widget gives visitors a reason to return to your site regularly, helping to drive traffic and build a loyal user base.
ExtractAlpha is helping to revolutionize the way investors and traders access information and make decisions. For more information, please contact us for details.